Lorna Wincote Stars on BBC Breakfast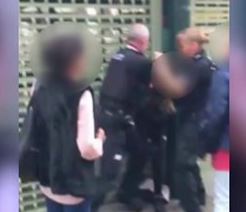 https://www.bbc.co.uk/news/uk-england-lancashire-45257322
A video has been posted on social media showing a 14-year-old girl being hit in the face by a male police officer. The teenager and a 52-year-old woman were arrested on suspicion of assaulting a police officer and two officers needed hospital treatment. Lorna Wincote, a criminal defence lawyer from our Manchester office, starred on BBC Breakfast this morning to discuss Police Powers from the going-viral video.
The link for Lorna's discussion is here:
https://www.bbc.co.uk/iplayer/episode/b0bg4xjv/breakfast-22082018# 
Please skip to 2:10:25 using the link above to see Lorna's discussion. This video will be available for a limited time only.