Restorative Justice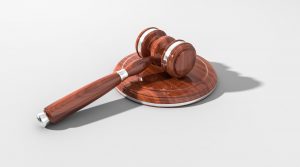 What is it?
Restorative Justice (or RJ) may be used instead of a caution or conviction or alongside a sentence in order to force an offender to face up to their crime.
What happens?
RJ allows for the victim to explain to the offender how significantly their crime has impacted them through either a meet up face to face, a written apology or communication over the phone. This process give the offender the opportunity   to make amends.
The offender could make amends to the community rather than the victim directly.
Any communication made would be within a controlled environment and would mainly focus on ways to repair any harm caused by the offender.
When can RJ be used?
This is only an option when the offender has admitted to the offence and both the offender and the victim must be willing to take part.
Gareth Thomas, (the former Wales rugby captain), chose to utilise this when he was the victim of a homophobic assault. He chose this option as he believed the young offender in this case would learn most through this experience.
Similarly RJ can also be used in cases where the offender has received a prison sentence. Cathryn Walmsleys' 17 year old attacker pleaded guilty to causing grievous bodily harm with intent and he was sentenced to four years detention
In court Mrs Walmsley read a victim impact statement to explain how badly the attack had affected her. She also stated that in order to obtain 'closure' she would like a sit down to discuss with him what he did to her in the future.
The idea is that in these cases it also helps the offender as it aims to reduce the likelihood of any future offending.
Does it work?
Government research has shown there was an 85% victim satisfaction rate from this kind of process. There was also a 14% reduction in re-offending frequency.
How Tuckers Solicitors can help you…
To discuss anything to do restorative justice and whether it can be used in your case please contact us on 020 7388 8333 or email info@tuckerssolicitors.com and we will gladly assist.
Our offices are open 24 hours a day, 7 days a week, ready to deliver immediate and expert legal advice and representation.