Sentencing Guidelines – Arson & Criminal Damage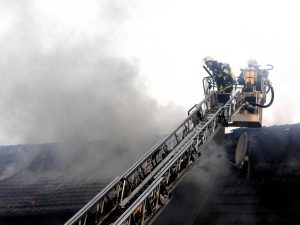 Today the Sentencing Council published new guidelines covering arson & criminal damage which are extended for the first time to cover cases that end up in the Crown Court.  Sentencing guidelines are designed to ensure that the court passes an appropriate sentence and does so consistently across all of these extremely varied cases.
The new guidelines require a judge to consider:-
• The full impact of arson or criminal damage such as vandalism on national heritage assets including listed buildings, historic objects or unique parts of national heritage and history.
• The economic or social impact of damaging public amenities and services such as a fire at a school or community centre, or criminal damage at a train station, which can adversely affect local communities or cause economic hardship to neighbouring houses or businesses.
• The effect on communities when an area's emergency services or resources are diverted to deal with an incident of criminal activity.
The guidelines provide starting points for a range of and require a sentencer to determine the 'culpability', taking into account things like planning, intended amount of damage, and motive, and 'harm', taking into account physical or psychological harm caused as well as the value of the damage actually done and any subsequent loss the damage causes.
Racially and religiously aggravated offences increase the likely sentence – possibly taking it beyond the custody threshold to mean that a prison sentence is more likely. For example, criminal damage under £5,000 with elements of significant planning and causing a high amount of damage and distress would normally result in a community order. If racially aggravated, then a prison sentence is likely.
How we can assist
If you need specialist advice, then get in touch with us on 0845 200 3367 or at tuckers@tuckerssolicitors.com and let us help. We can advise on all aspects of your case.