Social Media – What's Legal and What Isn't?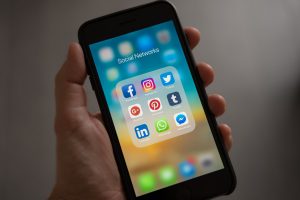 Social media sites are all pervasive, and it is important that you take care with regards the content you post onto these platforms, including personal information.
Online Risks
Identity theft can be one of the consequences of the amount or type of personal information you share on social media, as fraudsters and hackers can grasp any shared information and use it to gain access to more of your personal data. This does not only include personal information such as bank details or credit card details, but also notifying your followers or friends of your upcoming week-long holiday, for example.  This could be seen by a potential burglar or attacker, and if they are aware of your address, this could lead to disaster.
Another danger, particularly with children, is speaking to people where you are unaware of their true intentions, their background, and whether they are being truthful with regards who they say they are – resulting in the risk of grooming, sexual abuse and other forms of exploitation.
Online Behaviour
Some offences can be committed as a result of heated online arguments or conversations, often where alcohol is involved!  It is important that you are careful of what you say online, whether you have a drink or not. Although comments and posts can be deleted, you still do not know who viewed it at the time it was posted.   Other offences arise where actions are pre-mediated, for example using anonymous accounts designed to post hate comments and replies on social media – commonly referred to as being done by 'trolls'. This type of behaviour is an offence and falls under the Malicious Communications Act 1988 and the Communications Act 2003, both with potentially serious consequences. Revenge porn is now a criminal offence that can also have serious consequences. To read more about this, please click here. It is important that you understand the consequences of posting offensive comments, posts or replies online. What might seem harmless to you, might be offensive to someone else. Notions of "freedom of speech" do not provide a blanket defence to unacceptable online behaviour.
How Tuckers Solicitors can help you with social media related matters…
If you are looking for legal advice for a social media related matter, please contact us on our usual contact details.
We are always available 24 hours a day, 7 days a week on 0845 200 3367 or info@tuckerssolicitors.com.