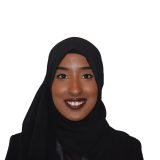 Kosar Mohamed
Office
London Warren Street
Contact tel
02073888333
Position
Solicitor
Practices
Kosar is a Trainee Solicitor, having joined Tuckers Solicitors as a Paralegal in 2016 in the Civil Liberties, Human Rights and Police Actions Department.
 Working closely with the Head of Department, Hind Ibrahim, Kosar has amassed experience in dealing with complaints and civil actions against the police and the Crown Prosecution Service. Kosar has also worked on a number of judicial reviews which sought to challenge unlawful decisions made by state bodies, and is passionate about representing bereaved families in inquest proceedings following deaths in custody. Kosar also has experience in Criminal Law cases as well as cases concerning Prisoners' Rights.
 Kosar is passionate about upholding the rights of the most vulnerable in society and ensuring that state bodies and officials are properly held to account when abusing their powers.
 Kosar is a member of the Police Actions Lawyers Group, Young Legal Aid Lawyers, Inquest Lawyers Group and Association of Prison Lawyers.