Stop and Search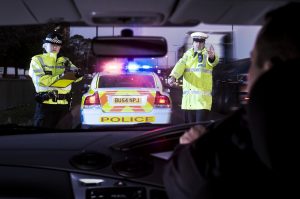 Recently due to the rise in murders and serious crimes of violence involving the use of knives, particularly in London, there has been a lot of media attention surrounding the use of police power to stop and search people.
So, what are the relevant powers?
Section 1 Police and Criminal Evidence Act 1984
This is the most commonly used power to stop and search.. This section allows searches if an officer has reasonable grounds to suspect a person of carrying drugs, weapons, stolen property or an item that can be used to commit crime.
What must the officer do under section one?
In order for the officer to conduct a lawful search, they need to inform you of their name and police station, they can use reasonable force to carry out the search. They must make a record of the search and they may detain you near to where you were stopped but only for a short time. The officer must tell you why you are being searched and under what power.
Section 60 Criminal Justice and Public Order Act 1994
This power has started to be used recently as a response to the murders taking place around London. Section 60 allows the police to search anyone in the specified area without the need for "reasonable grounds" unlike what  is required for a search under section 1.
How are section 60 searches authorised?
An officer of the rank of Inspector or above can authorise searches within an area for up to 24 hours. He can only do so if he reasonably believes that:
– Incidents of serious violence may take place and an authorisation is required to prevent their occurrence; or
– An incident of serious violence has taken place, a dangerous instrument or offensive weapon is being carried, and authorisation is required to find it; or
– Persons are carrying dangerous weapons or offensive weapons without good reason.
Sections 47A Terrorism Act 2000
Since the terrorist attacks in 2017 this power has been used more and more. Under this section police may conduct searches where there is a reasonable suspicion that an act of terrorism will occur. .
How are section 47A searches authorised?
A senior police officer must give authorisation for searches in a specified area if he reasonably suspects that an act of terrorism will take place and considers that the authorisation is necessary to prevent such an act. The specified area and duration must also be no greater than necessary to prevent such an act.
Under this authorisation an officer may stop and search a vehicle, driver, passenger, pedestrians (including anything carried by them) but must only be for the purpose of discovering whether there is anything which may constitute evidence of use for terrorism or that the person is a terrorist.
How Tuckers Solicitors can help you…
To discuss anything to do with the legality of stop and searches and the use of any evidence from these please contact us on 020 7388 8333 or email info@tuckerssolicitors.com and we will gladly assist.
Our offices are open 24 hours a day, 7 days a week, ready to deliver immediate and expert legal advice and representation.