Coronavirus – is it in the public interest to prosecute?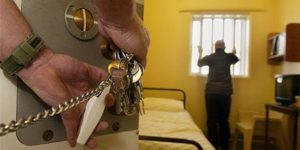 For a prosecution to proceed to court there must be sufficient evidence to provide a realistic prospect of conviction and it must be in the public interest to do so.
There are many factors to be considered when assessing public interest and they include how serious the offence is, the impact of the offending on the community and whether a prosecution is a proportionate response. Coronavirus has resulted in changes to emphasis on what is in the public interest to prosecute.
The Director of Public Prosecutions has issued fresh guidance regarding what is in the public interest. This includes that serious cases will be prioritised in order to manage the impact of Coronavirus and all options should be explored for less serious offences. For many years there has been a lack of investment in the criminal justice system. The DPP has recognised there is already significant delay and out of court disposals could assist with reducing the impact of Coronavirus on an already overloaded system.
The DPP is actively encouraging engagement with the defence community to negotiate possible alternative outcomes as one of the means to avoid further overload to the courts and other agencies involved in the delivery of justice during the Coronavirus pandemic.
Although the DPP guidance has provided an adapted view regarding what is in the public interest, the guidance does make clear that if an offence impacts the community then the full force of the law will be used to offer protection to the public. Clearly protecting the public from Coronavirus is in the public interest.
In short, we expect many cases that would ordinarily have been prosecuted, to be disposed of differently. This does not necessarily mean that there will be no sanction, but it does increase the likelihood of an out of court disposal.
Of course, a sanction should only be accepted if there is guilt, but where that can be established, careful thought will need to be given to the proper approach, particularly in respect to early admission.
We can expect this process to be subject to a great deal of complex negotiation.
All of our solicitors are well-versed in this aspect of law and are ready to secure the most appropriate outcome for all of our clients, but you must seek advice at the earliest possible opportunity.