Operation Pallial: No Limit to Historic Child Abuse Investigations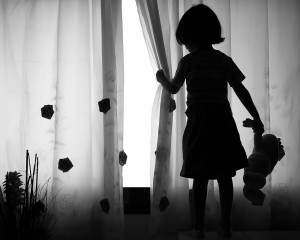 Following a seven-week trial, John Allen has been convicted of 33 offences of serious sexual abuse against 19 children. Despite maintaining his innocence, Allan, 73, was found to have abused children at care homes he ran from the 1960s to 1990s. He has been sentenced to life and will have to spend at least 11 years in prison before he can apply for parole. Allen was arrested by officers working on Operation Pallial, an investigation into allegations of historic sexual abuse in the care system in Wrexham, North Wales.
Operation Pallial is a wide-reaching investigation being led by the National Crime Agency (NCA). It was commenced following allegations that a senior Conservative party member during Mrs Thatcher's leadership abused a former children's home resident. Despite the misidentification of Lord Alpine highlighting some of the difficulties of historic allegations, particularly for those wrongly accused, 237 people have subsequently come forward claiming they were abused, resulting in the identification of 120 potential suspects. Of those 120 people, 35 men and women have been arrested or interviewed under caution, 12 of whom have been charged and will stand trial next year.
Speaking at a press conference following Allen's trial, Senior Investigating Officer for Operation Pallial, Ian Mulcahey emphasised that the investigation will continue for as long as it needs to: "The investigation is ongoing and remains victim focused. We will ensure that all those who contact us receive personal updates as soon as we are in a position to do so in each individual case". He also said that although between 30 and 40 of the 120 potential suspects had died, allegations made against them would still be investigated.
Unfortunately, Allen's trial again highlights failures by the authorities to act in the past, contributing to the large number of allegations now being made. Those failures also put pressure on the authorities to investigate every allegation, no matter their veracity. This raises a fundamental difficulty when faced with historic allegations of abuse: being able to identify and prosecute crimes while maintaining civil liberties and the fundamental principles that underpin the criminal justice system.
Threats to Civil Liberties?
In an interview with the Guardian in October this year Director General of the NCA, Keith Bristow said that public consent should be sought to grant the agency greater surveillance powers. Highlighting the challenges faced of investigating and prosecuting suspected paedophiles, he said: "We are running some very serious risks. This is about public safety – we need the powers to do our job in a digital age".
Addressing all forms of child sexual exploitation, whether historic or recent, understandably remains a matter of intense public concern and scrutiny, particularly following criticisms of the way allegations of sexual abuse have been handled throughout the UK. Yet the justifications for restricting the privacy rights of individuals to combat crimes, such as the possession of indecent images of children, don't seem to stand up when examined against an increase in cross-agency and cross-jurisdiction investigations. Particularly when the Child Exploitation and Online Protection Centre (CEOP) has estimated that 50,000 people are involved in downloading and sharing images of child abuse in the UK.
For example, Operation Notarise is a nation-wide investigation that targets people in positions of trust, such as healthcare professionals and former police officers, alleged to have accessed child abuse images online. Project Spade is an even wider-reaching investigation commenced in Canada, again targeting those in positions in trust who are alleged to have bought child pornography from an online Canadian firm.
The issue is compounded when placed within the context of criminal trials. Defendants are constantly facing tougher hurdles when in court, despite their presumption of innocence. Recent changes to procedure, currently being piloted, allows for the pre-trial cross-examination of vulnerable victims, raising practical difficulties for the defence that have the potential to undermine the substantive rights of the accused. You can read more about victims' rights and how they affect the rights of defendants, A New Vision for Victims, But Are Defendants Being Left Out in the Cold?, here.
The police also appear to be conducting swifter investigations, with arrests becoming far more frequent, demonstrating a willingness to act more quickly when allegations of sexual abuse are made.
For example, Operation Infrared, carried out by Rochdale's dedicated sexual exploitation multi-agency team Sunrise, was launched following concerns over why two girls and a boy, aged between 13 and 15, were going missing from home. One of the complainants suggested to the police they had been groomed between 16 September and 17 October. Eight people were subsequently arrested for conspiracy to commit sexual acts with a child during early morning raids carried out in Rochdale and Oldham in November. Only last month, nine men and two women were also arrested by Greater Manchester Police as part of Operation Helidor concerning sexual offences against children, including rape and inciting a child into prostitution, in South Manchester.
As Long As It Takes
Set up to investigate specific recent allegations of historic abuse in the care system in North Wales (new allegations of abuse are not within its terms of reference), Operation Pallial has taken a two-phased approach. The first was to examine specific allegations, which resulted in 'the collection of significant evidence of systemic and serious sexual and physical abuse of children whilst in care, at 18 North Wales care homes between 1963 and 1992'.
The second is currently underway, involving further investigation and charging of alleged offenders. Allen's conviction is the first to result from the second phase, with 12 individuals standing trial next year and 23 having been arrested or interviewed under caution – Operation Pallial is therefore far from over.
Historic Allegations Sexual Offences Criminal Defence Lawyers

Our Special Casework Team have extensive experience in historical sexual abuse cases. Led by criminal defence lawyer Jim Meyer, the Team have been involved in many high profile cases concerning allegations of historic sexual abuse. For more information about how we can help, please contact Jim at meyerj@tuckerssolicitors.com or on either of the following two mobile number: 0797 322 6586.